Cardiac Science Intellisense™ Pediatric Defibrillation Pads, Powerheart G5, 1 pair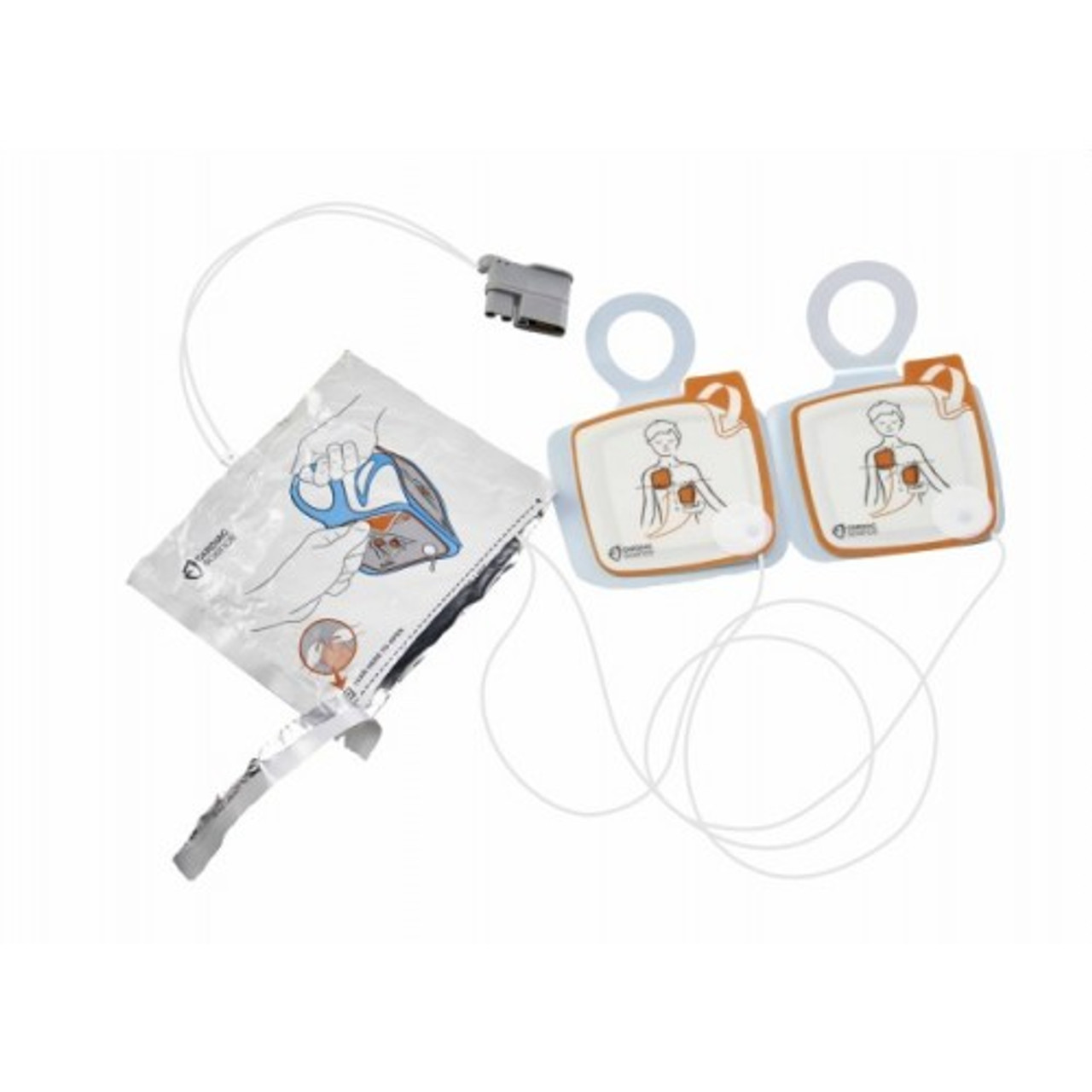 Province availability
British Columbia,
Manitoba,
Ontario,
Quebec
Description
Due to worldwide supply chain challenges, shipment of some AEDs and AED Supplies may be delayed.
Non-polarized pads for delivery of pediatric defibrillation therapy. For children up to 8 years of age or 55 lbs (25 kg) 
Contents
One set of pads, AED not included. 
SHIPPING INFORMATION
Shipping and TDG fees (where applicable) not included
AED Supplies: shipping rate per item = $15.00 + applicable tax 
Weights and Measurements
Dimensions: 10 x 9 x 1 
Weight: 150 g
MANUFACTURER PRODUCT ID NUMBER
XELAED003A