Alcohol Swabs, 200/Box, 4/Pack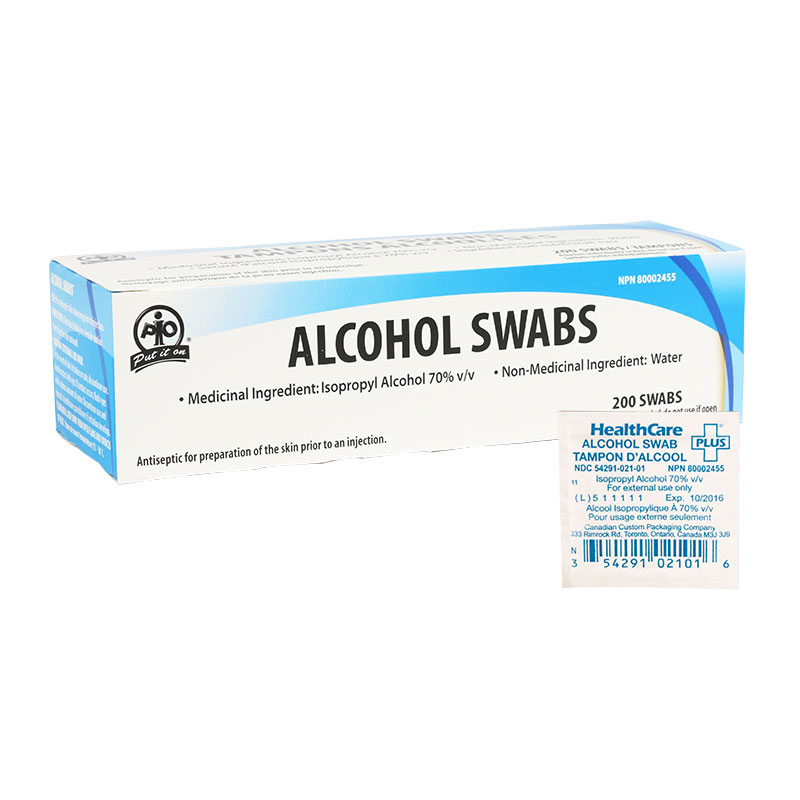 Province availability
Alberta,
British Columbia,
Manitoba,
New Brunswick,
Newfoundland and Labrador,
Northwest Territories,
Nova Scotia,
Nunavut,
Ontario,
Prince Edward Island,
Saskatchewan,
Yukon,
Quebec
Description
Individual pads saturated in 70% isopropyl alcohol. They are ideal for skin cleansing for injections and IV attachments, and for use in first aid kits and rooms. Pads are packaged in a foil pouch.
Wipes are saturated in 70% isopropyl alcohol
Ideal for skin cleansing for injections and IV attachments
For use in first aid kits and rooms
Individually packaged
Contents
Weights and Measurements
Dimensions: 4.9 cm x 6.4 cm x 17.9 cm
Weight: 230 g
Manufacturer Product ID Number
F2520761-4