CPR Compact Mask, O2 Inlet, Case, Gloves, Wipes, 3/Pack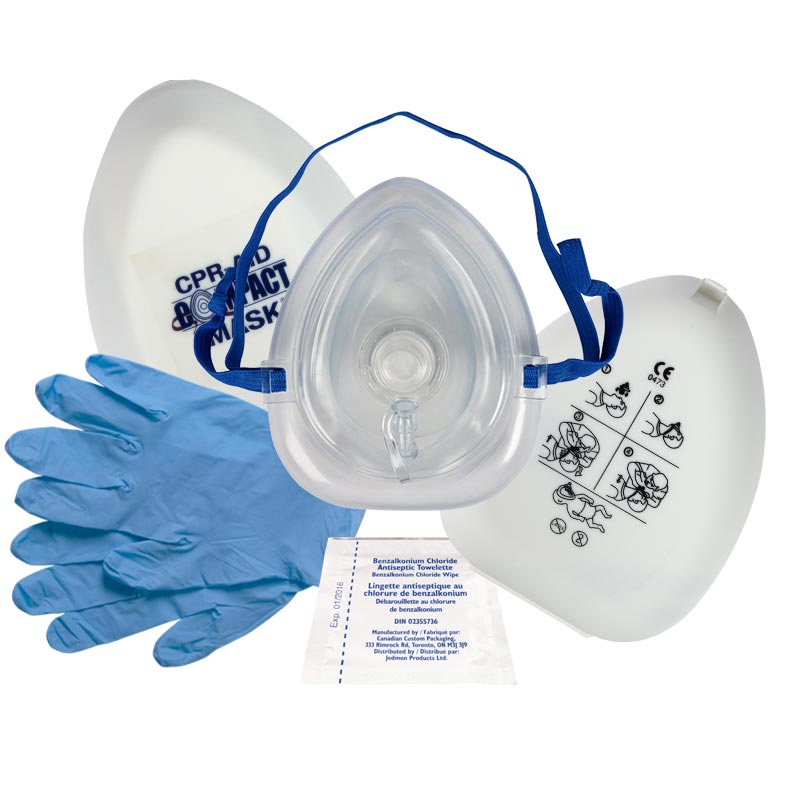 Province availability
Alberta,
British Columbia,
Manitoba,
New Brunswick,
Newfoundland and Labrador,
Northwest Territories,
Nova Scotia,
Nunavut,
Ontario,
Prince Edward Island,
Saskatchewan,
Yukon,
Quebec
Description
The lightweight, reusable, face mask is constructed from medical grade thermoplastics. The air pocket cuff design on the mask creates a soft cushion for the patient's face. A detachable filter features a one-way directional valve, bacterial viral filter, elastic head strap, patient exhale port, and silicone diaphragm. Replacement one-way filters are available. The compact mask is packaged in a bright medical white plastic case for protection and a clean appearance. The mask is suitable for CPR first aid training, emergency responders, military and security personnel, trainers and sports events, and first aid survival kits. Bilingual instructions are included.
Contents
Mask
Case
Gloves
Wipes
Instructions
Manufacturer Product ID Number
F5018401S-3