Cardiac Science AED Surface Mount Cabinet with Alarm Security Enabled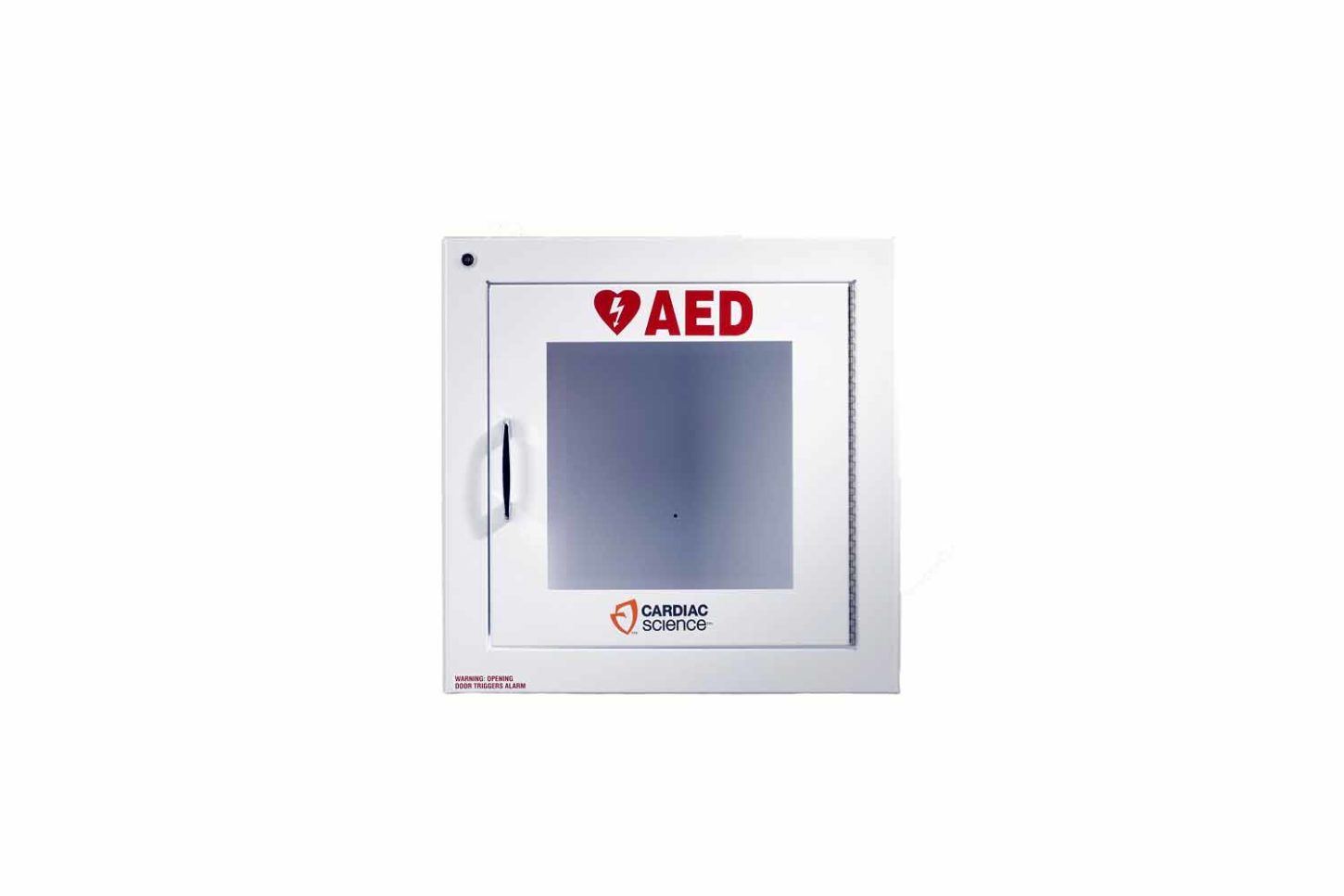 Province availability
British Columbia,
Manitoba,
Ontario,
Quebec
Description
Due to worldwide supply chain challenges, shipment of some AEDs and AED Supplies may be delayed.
 
This well-constructed AED wall cabinet is designed to store your AED in an easily accessible location. The AED sits inside the cabinet with a transparent door for better visibility. The AED can be stored inside the cabinet with or without a carry bag.
Contents:
Cabinet only, AED not included. 
SHIPPING INFORMATION
Shipping and TDG fees (where applicable) not included
AED Supplies: shipping rate per item = $15.00 + applicable tax 
Weights and dimensions
Dimensions: 22 cm x 19 cm x 9 cm
 Weight: 16 kg
Manufacturer Product ID Number
50-00392-20