Cardiac Science AED Surface Mount Cabinet with Alarm Security Enabled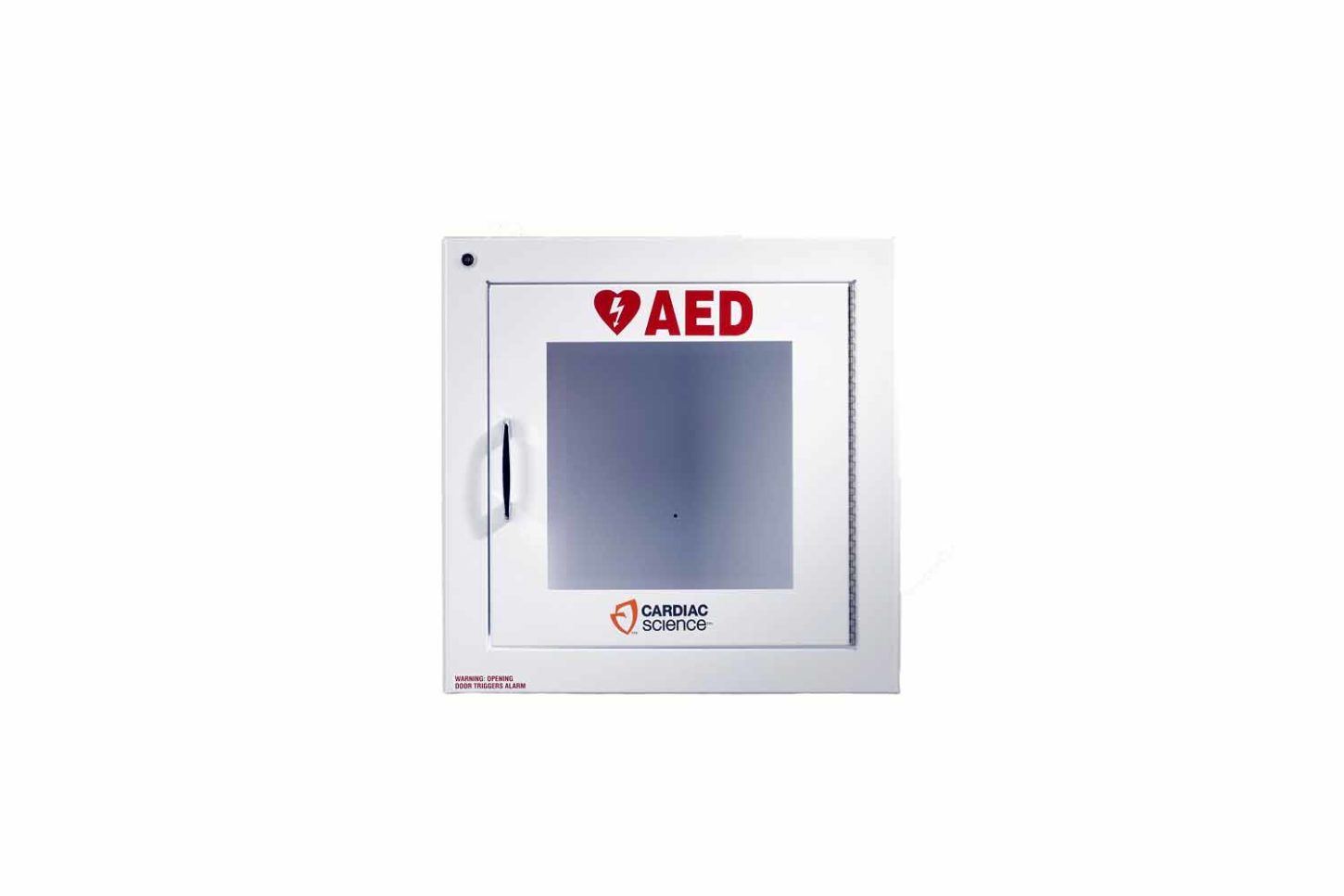 Province availability
British Columbia,
Manitoba,
Ontario,
Quebec
Description
This well-constructed AED wall cabinet is designed to store your AED in an easily accessible location. The AED sits inside the cabinet with a transparent door for better visibility. The AED can be stored inside the cabinet with or without a carry bag.
Contents:
Cabinet only, AED not included. 
SHIPPING INFORMATION
Shipping and TDG fees (where applicable) included with all AEDs and accessories.
Weights and dimensions
Dimensions: 22 cm x 19 cm x 9 cm
 Weight: 16 kg
Manufacturer Product ID Number
50-00392-20