Stryker AED Pads HeartSine Samaritan Adult AED Electrode Pads/Battery Pack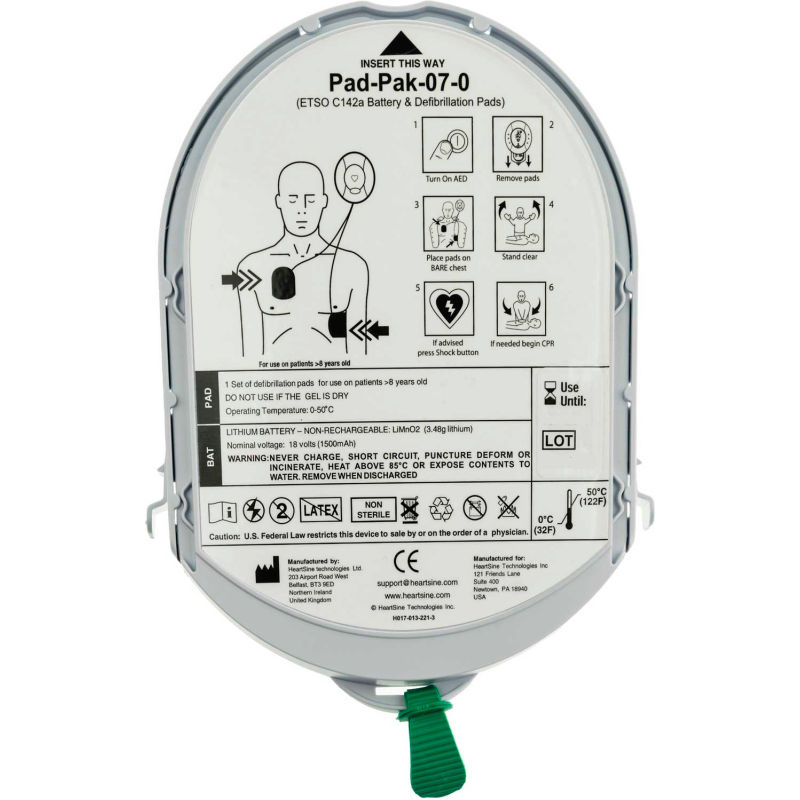 Province availability
British Columbia,
Manitoba,
New Brunswick,
Newfoundland and Labrador,
Nova Scotia,
Ontario,
Prince Edward Island
Description
HeartSine Samaritan Adult AED Electrode Pads/Battery Pack Combo includes a battery/electrode set. 4 year life span with expiration date printed on the pack. Capable of 60 shocks or 6 hours of continuous monitoring.
SHIPPING INFORMATION
Shipping and TDG fees (where applicable) included with all AEDs and accessories.
Manufacturer Product ID Number
SJA-PAD-PAK-01