Philips Onsite AED Ready Pack With Carry Case and Spare Adult Pads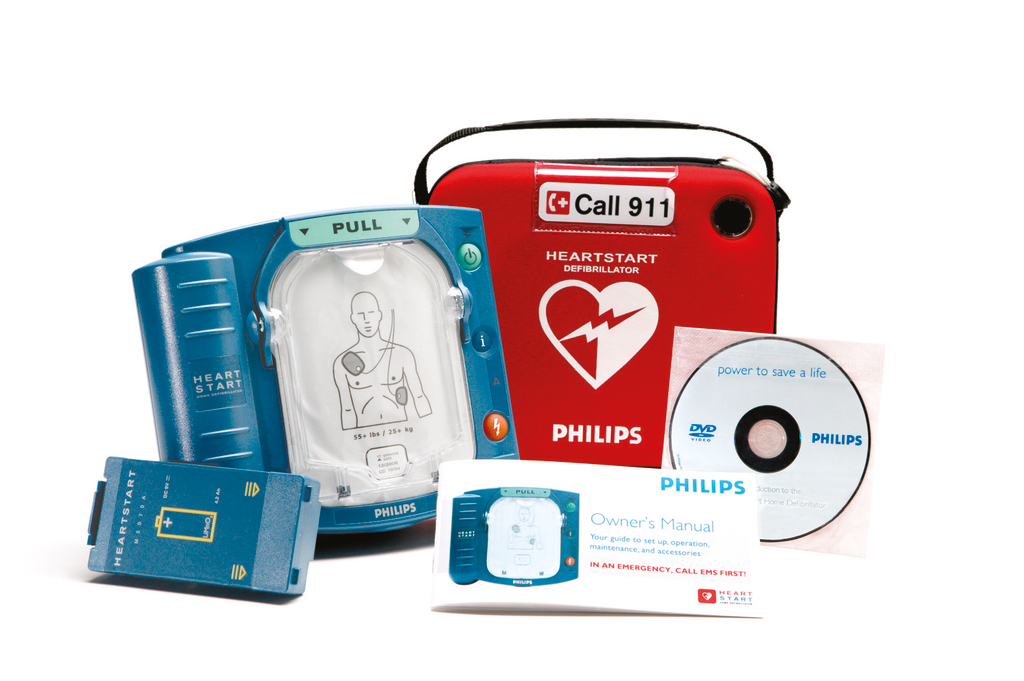 Province availability
Alberta,
British Columbia,
Manitoba,
Northwest Territories,
Nunavut,
Ontario,
Saskatchewan,
Yukon,
Quebec
Description
If you have any questions about this product, please contact us for more information.
Designed for the ordinary person in the extraordinary moment, Philips HeartStart OnSite AED is ready to act and virtually ready to go. It allows anyone with little or no training to treat the most common cause of suspected sudden cardiac arrest (SCA) by delivering a shock quickly and effectively, wherever SCA happens. The OnSite AED provides practically real-time guidance through step-by-step voice commands from pad placement to performing CPR. When every minute counts, Philips HeartStart OnSite AED is the partner by your side. Side by side. Step by step.
SHIPPING INFORMATION
Shipping and TDG fees (where applicable) not included
AED shipping rate per item = $39.00 + applicable tax 
Weights and Dimensions
Dimensions: 26.67 x 24.13 x 14.60 
Weight: 2.77kg
Manufacturer Product ID Number
M5066A Opt. R01 English
M5066A Opt. R01 French
Warranty Information
AED: 8 years
Battery: 4 years
Pads: 2 years