Gauze Roll, 10cm x 4.5m, 12/Bag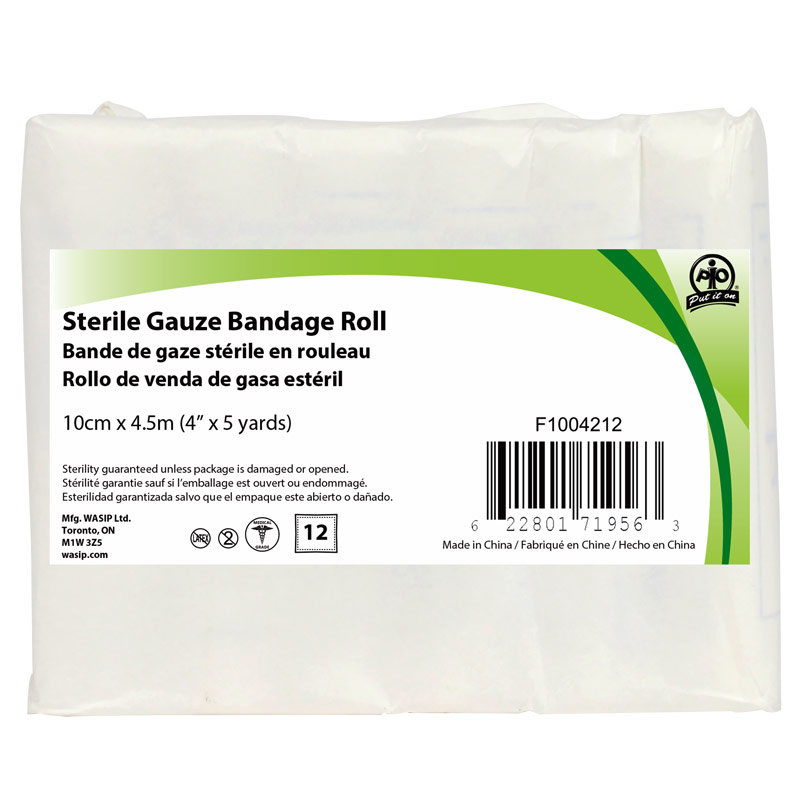 Province availability
Alberta,
British Columbia,
Manitoba,
New Brunswick,
Newfoundland and Labrador,
Northwest Territories,
Nova Scotia,
Nunavut,
Ontario,
Prince Edward Island,
Saskatchewan,
Yukon,
Quebec
Description
These surgical gauze mesh bandages are individually wrapped in paper. Made of 100% bleached cotton, they are extremely absorbent and are ideal for all first aid kits. Suitable for holding sterile dressings in place and for applying compression to a wound.
Use as a first layer of protection to cover
Ideal for dressing hard to bandage areas
Soft and highly absorbent
Breathable
Cut to size
Easy to apply
Individually wrapped
Contents
Shipping Information
Dimensions: 13 cm x 4.5 cm x 10 cm
Weight: 160 g
Manufacturer Product ID Number
F1004212