Cool Blaze 1/8oz Gel Packet, 25/Box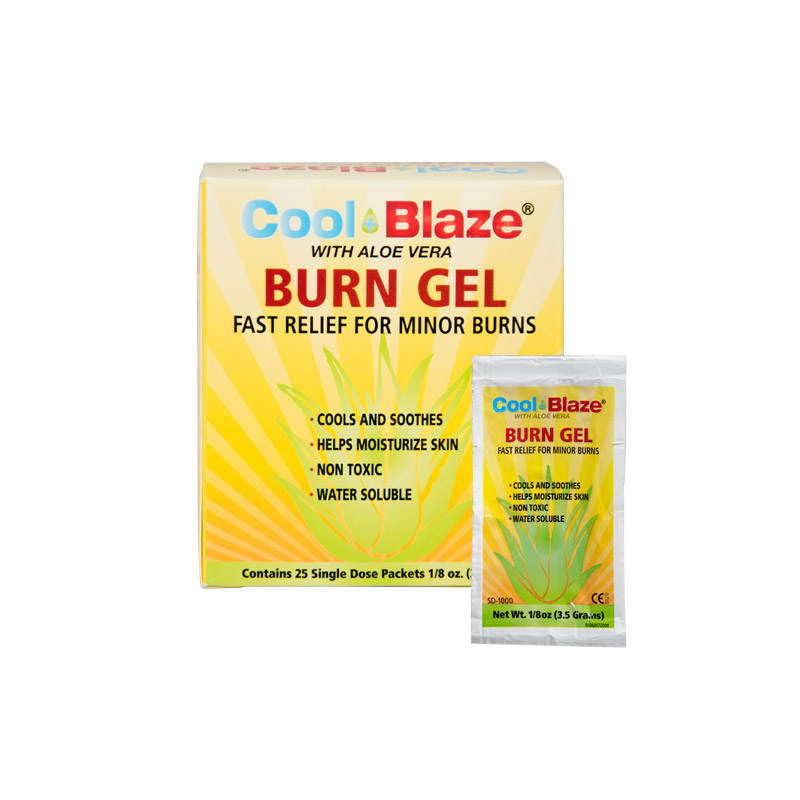 Province availability
Alberta,
British Columbia,
Manitoba,
New Brunswick,
Newfoundland and Labrador,
Northwest Territories,
Nova Scotia,
Nunavut,
Ontario,
Prince Edward Island,
Saskatchewan,
Yukon,
Quebec
Description
Cool Blaze with Aloe-Vera is an ''all natural'' burn care product that is odorless, effective and gentle. It cools, soothes and revitalizes the skin. A must-have item for home, workplace and industrial First Aid kits.
Cools and soothes
Helps moisturize skin
Non-toxic
Water Soluble
Clear gel allows continuous wound assessment; even during the application process
Individually wrapped in a tear resistant foil package
Contents
Weights and measurements
Dimensions: 8.5 cm x 5 cm x 8.4 cm
 Weight: 70 g
Manufacturer Product ID Number
F5401725