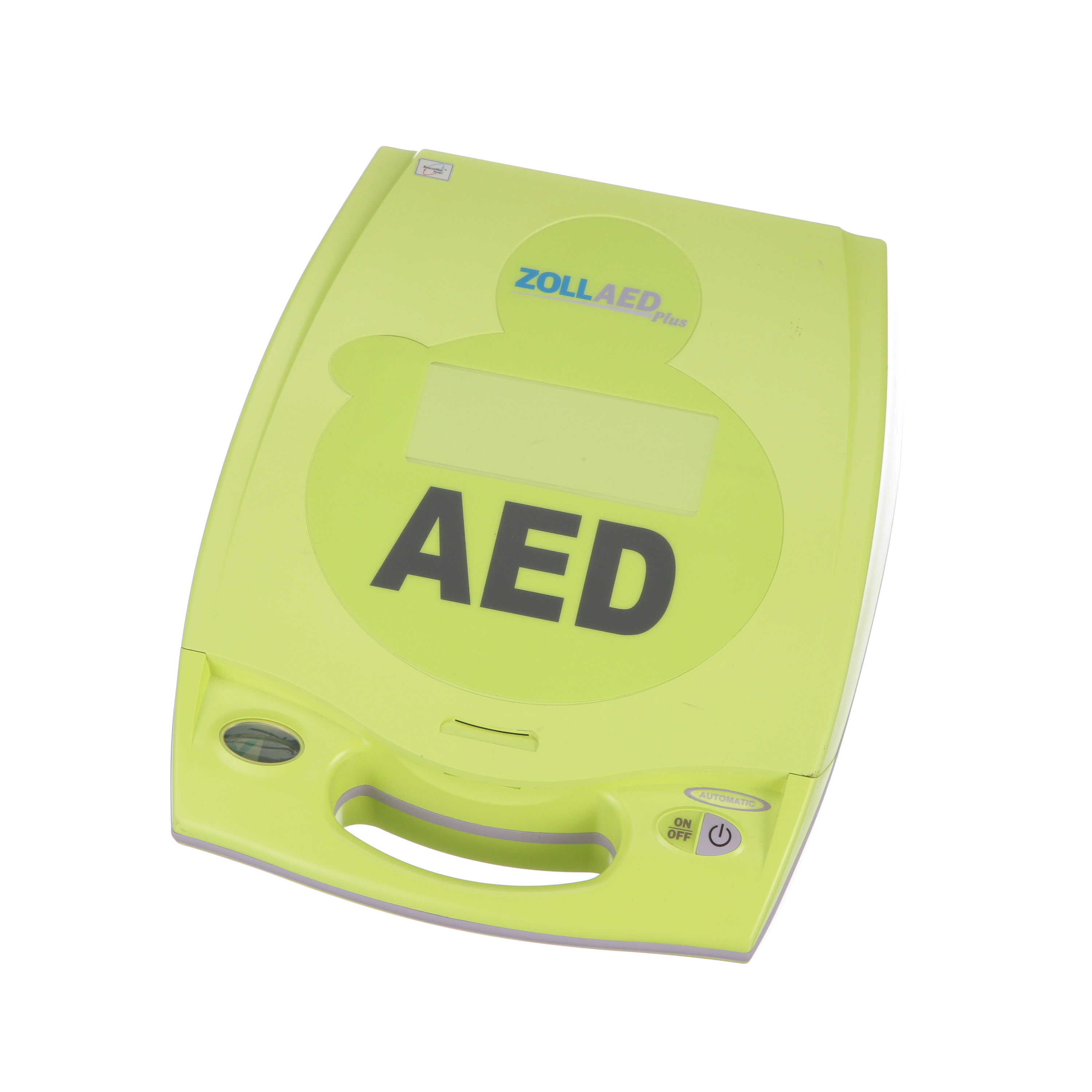 Province availability
Alberta,
British Columbia,
Manitoba,
New Brunswick,
Newfoundland and Labrador,
Northwest Territories,
Nova Scotia,
Nunavut,
Ontario,
Prince Edward Island,
Quebec
Description
Due to worldwide supply chain challenges, shipment of some AEDs and AED Supplies may be delayed.

The ZOLL AED Plus (automated external defibrillator) fully automatic for use in case of Sudden Cardiac Arrest emergencies.
 
Real CPR Help® technology provides real-time feedback on rate and depth of chest compressions and supports rescuers with integrated text, voice, and visual prompts.
Five-year battery and electrodes mean fewer replacements, improved readiness, and the benefit of a low total cost of ownership.
Optional PlusTrac™ AED program management ensures your AED is ready to go when needed.
SHIPPING INFORMATION
Shipping and TDG fees (where applicable) not included
AED shipping rate per item = $39.00 + applicable tax
Weights and Dimensions
Dimensions: 10 cm x 6 cm x 12 cm
Weight: 10 kg
Warranty Information
5 years AED Unit, pads and battery
Manufacturer IDs
Zoll AED Plus, Fully-automatic, English: SJA-22600710702011060
Zoll AED Plus, Fully-automatic, French: SJA-22600710701011260
Zoll AED Plus, Semi-automatic, English: SJA-22600010102011060
Zoll AED Plus, Semi-automatic, French: SJA-22600010101011260