St. John was established in Canada in 1883 under the (then) Dominion Council of the St. John Ambulance Association in Canada. The Dominion Council established nursing units and community services in Edmonton and Calgary in 1897 under the auspices of the Edmonton Town Mayor John McDougall who directed St. John training and community service activities in the province through his office in Edmonton.
In 1911, after a period of significant growth in community services membership, and training close to 100 people per year in First Aid to growing populations in the two cities, the St. John Council for Alberta was organized with John McDougall as its first Chair. From 1908 until the mid-1920s St. John operated out of McDougall's garage where training and administration were centred in Alberta.
In 1930 St. John moved into its first training centre in the Province. The mission of St. John Ambulance remains the same (with minor wording changes) after 107 years in the Province -- "Enabling Canadians to improve their health, safety and quality of life by providing training and community services"
St. John Ambulance in Alberta was instrumental in bringing compulsory First Aid training to the workplace through joint lobbying with the WCB in the 1920s; providing ambulances, training, blood services and First Aid kits to the Canadian military for both world wars; lobbying for statutory First Aid standards in the 1960s and 70s and advising Government of needed changes to the First Aid Regulations throughout the 1990s.
Today, St. John Ambulance continues to play an integral role in our society. Building on more than 900 years of history, St. John Ambulance continues to provide innovative First Aid programs and products as well as provide valuable community services and support during disasters.
Slider items
Image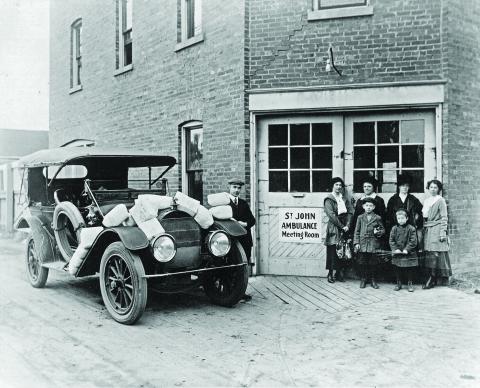 Image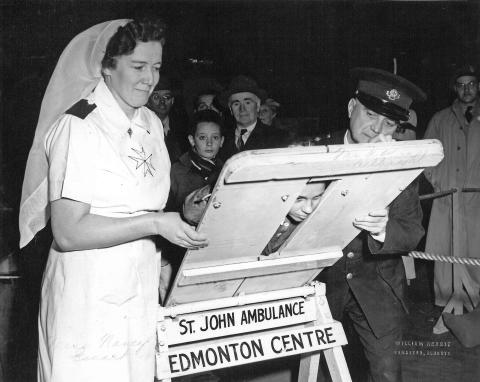 Image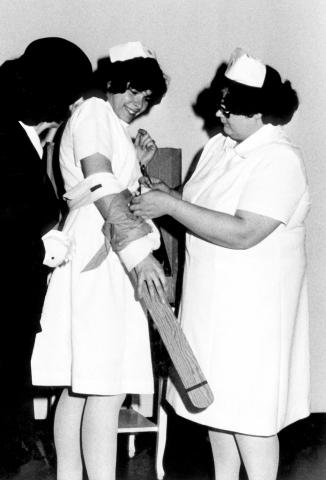 Image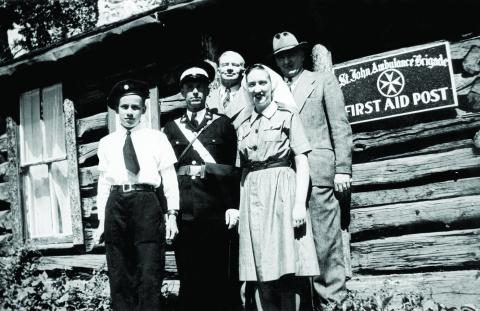 Image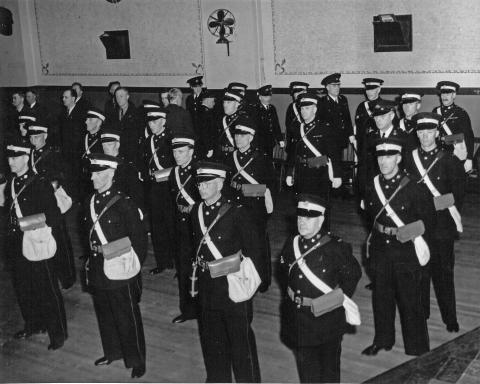 Image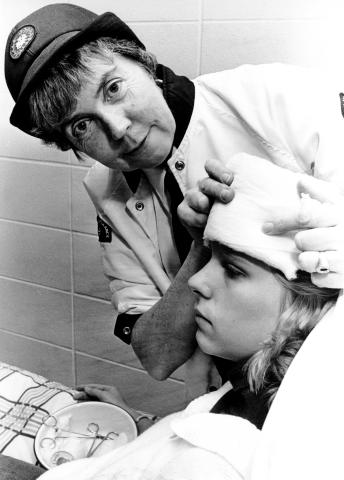 Image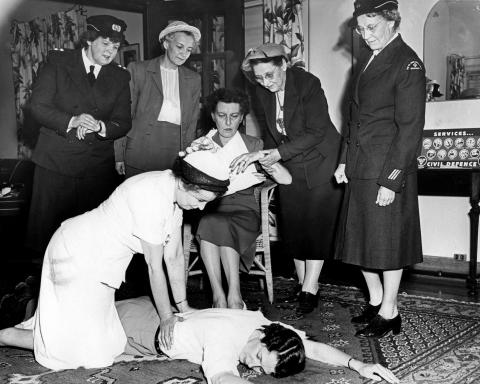 St. John Ambulance Life-saving & Service Awards Ceremony
SJA Calgary Centre for Training & Community Services - Saturday, June 3, 2023
On Saturday, June 3, 2023 St. John Ambulance Alberta Council held a Life-saving & Service Awards Ceremony in Calgary at the St. John Centre for Training & Community Services.  13 outstanding award recipients were recognized for their service contributions and for providing life-saving first aid during emergency situations. 40 people were in attendance including the recipients and their guests along with St. John Board members and staff.  Alberta Council Chair, Mr. Travis Lanoway, presided over the ceremony and issued the awards and CEO, Beverly Lafortune, was the master of ceremonies.  A lunch reception was held following the ceremony. 
Add image/video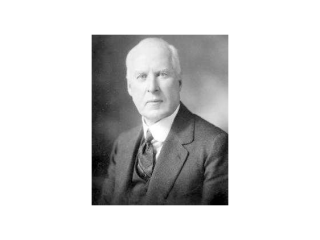 Heading
Proudly Serving Albertans Since 1897
Content
In 1897 St John Ambulance was established in Edmonton and Calgary when the Mayor of the Town of Edmonton, John A. McDougall, supported the training of nurses in St John first aid. The nurses then...