Cardiac Science Intellisense Lithium Powerheart G5 AED Battery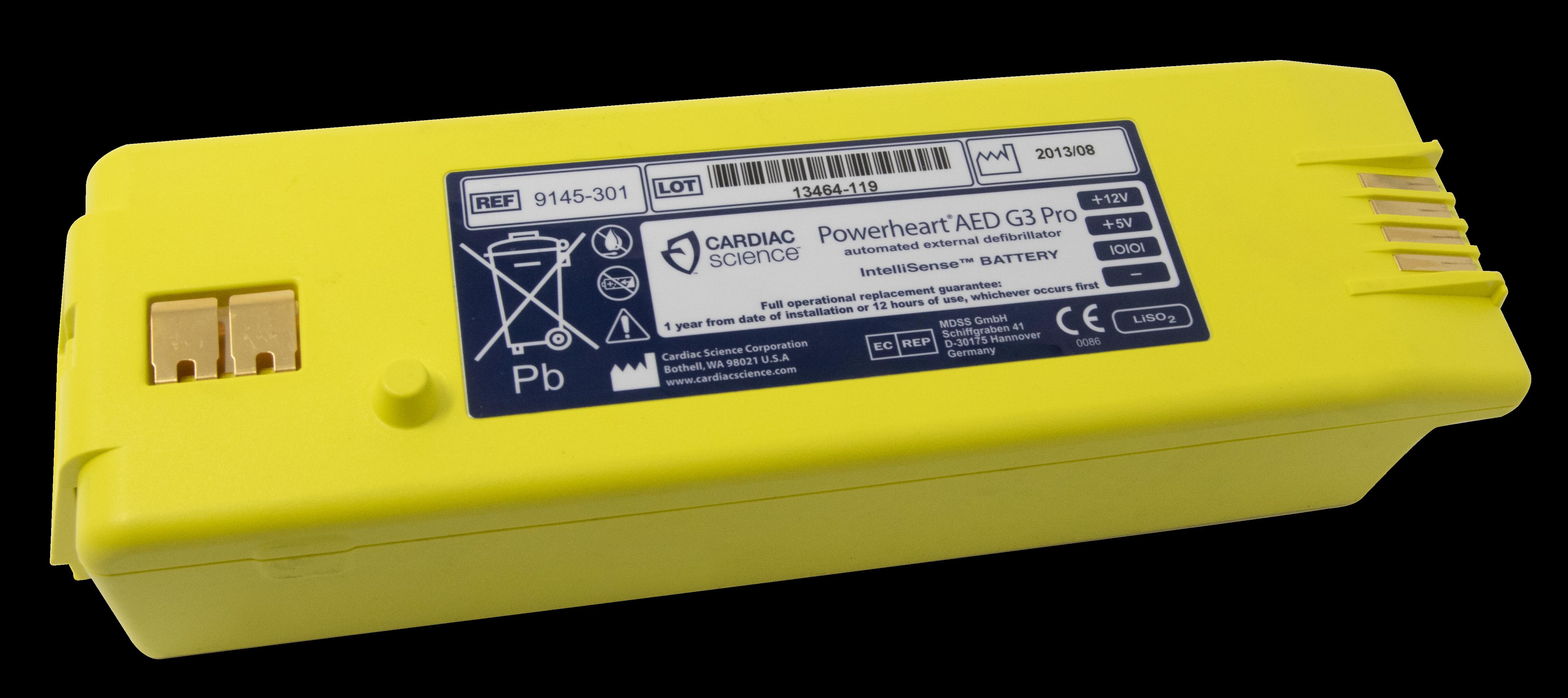 Province availability
British Columbia,
Manitoba,
Ontario
Description
A single Intellisense battery is all that is needed to power your Powerheart G5 AED. This dependable, medical grade battery is tested rigorously at Cardiac Science and then tested each day it is installed in your Powerheart G5 AED for presence and functionality to ensure readiness.
Lithium non-rechargeable battery with a 4 year operational guarantee 
SHIPPING INFORMATION
Shipping and TDG fees (where applicable) included with all AEDs and accessories.
Weight and Measurements
Dimensions: 12 x 10 x 5
Weight: 1.2kg
MANUFACTURER PRODUCT ID NUMBER
XBTAED001A