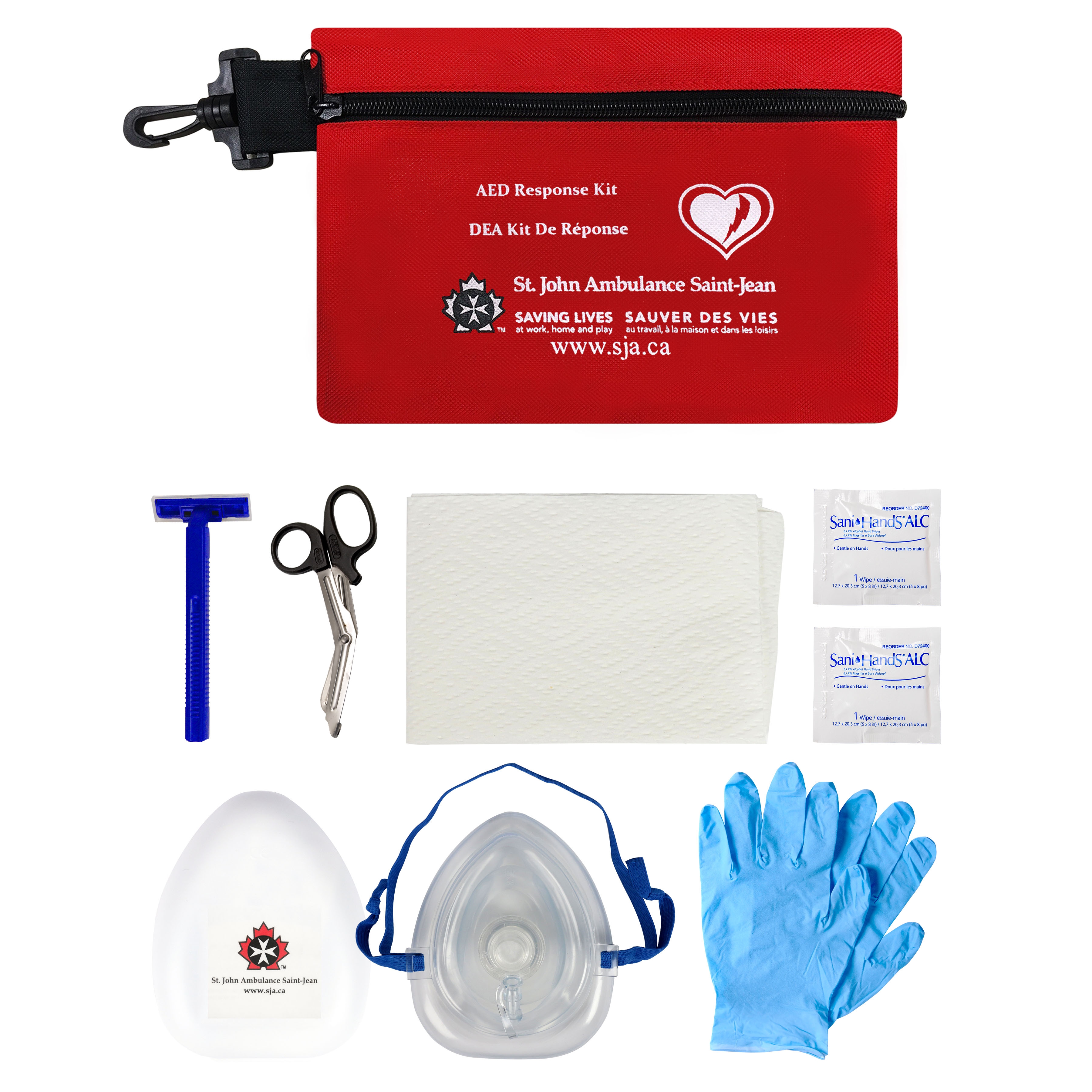 Description
AED Response Kit contains tools and supplies needed for patient care and personal protection. It is the perfect solution for CPR & AED situations.
1 Pocket Mask with 1-Way Valve and Case 
 2 Disposable Nitrile Gloves,1 Pair/Bag
 2 Sani Hand Wipes
 1 Disposable Razor 
 1 Black Handle Universal Scissors, 15 cm 
 1 Paper Towel
 1 Soft Pack Bag
SHIPPING INFORMATION
Shipping and TDG fees (where applicable) included with all AEDs and accessories.
Manufacturer Product ID Number
SJA-AED-R