First Aid Reference Guide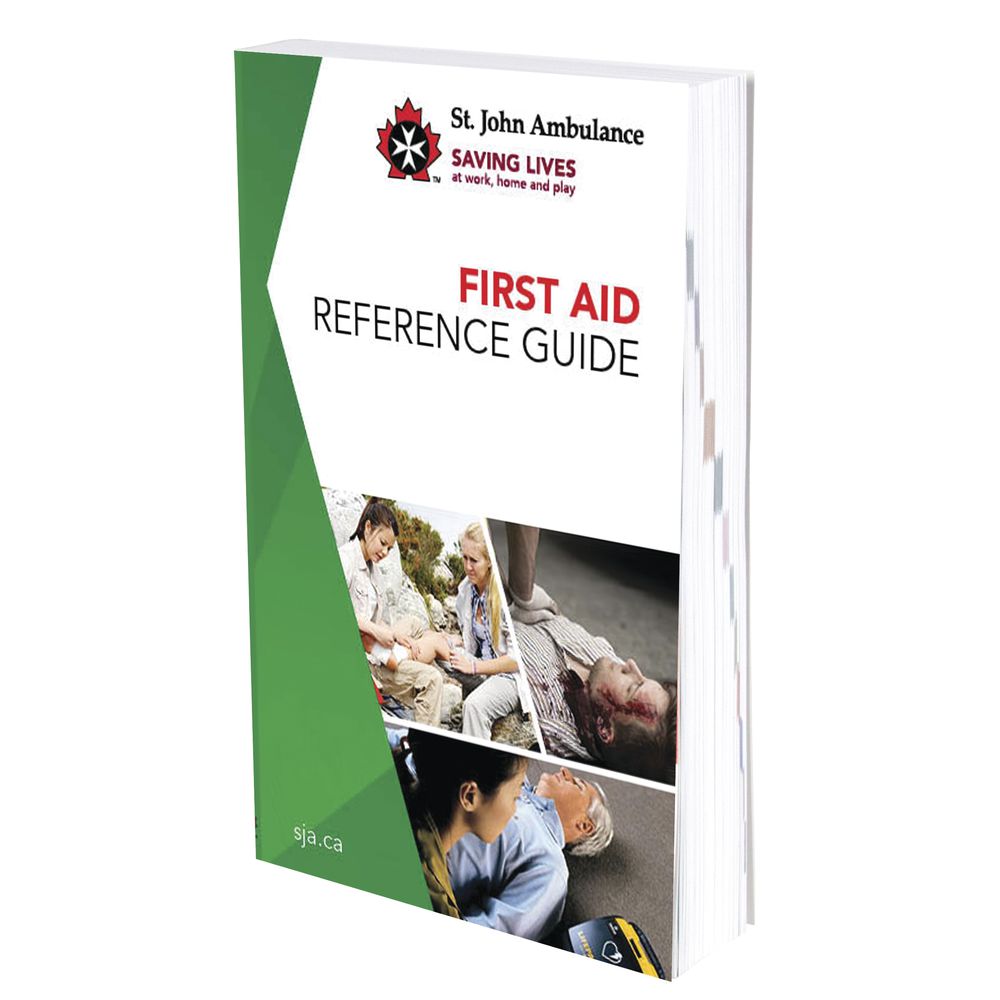 Province availability
Alberta,
British Columbia,
Manitoba,
New Brunswick,
Newfoundland and Labrador,
Northwest Territories,
Nova Scotia,
Nunavut,
Ontario,
Prince Edward Island,
Saskatchewan,
Yukon,
Quebec
Description
Build confidence in your ability to save lives and remain calm in emergencies with this succinct and comprehensive guide to first aid. Developed by St. John Ambulance, a leader in first aid training, this book teaches thousands each year how to help in a wide range of emergencies. Become familiar with signs and symptoms of heart attack and stroke, choking, allergic reactions, bleeding, and injuries to bones and muscles, and be prepared to take action. This guide was built on scientific recommendations from leading authorities in first aid and cardiopulmonary resuscitation, and the deep understanding of first aid training by St. John Ambulance experts. Get prepared for emergencies that come your way at work, home and play.
Manufacturer Product ID Number
6504-23