Cardiac Science Powerheart G5® (w/iCPR Feedback Pads) (EN/FR)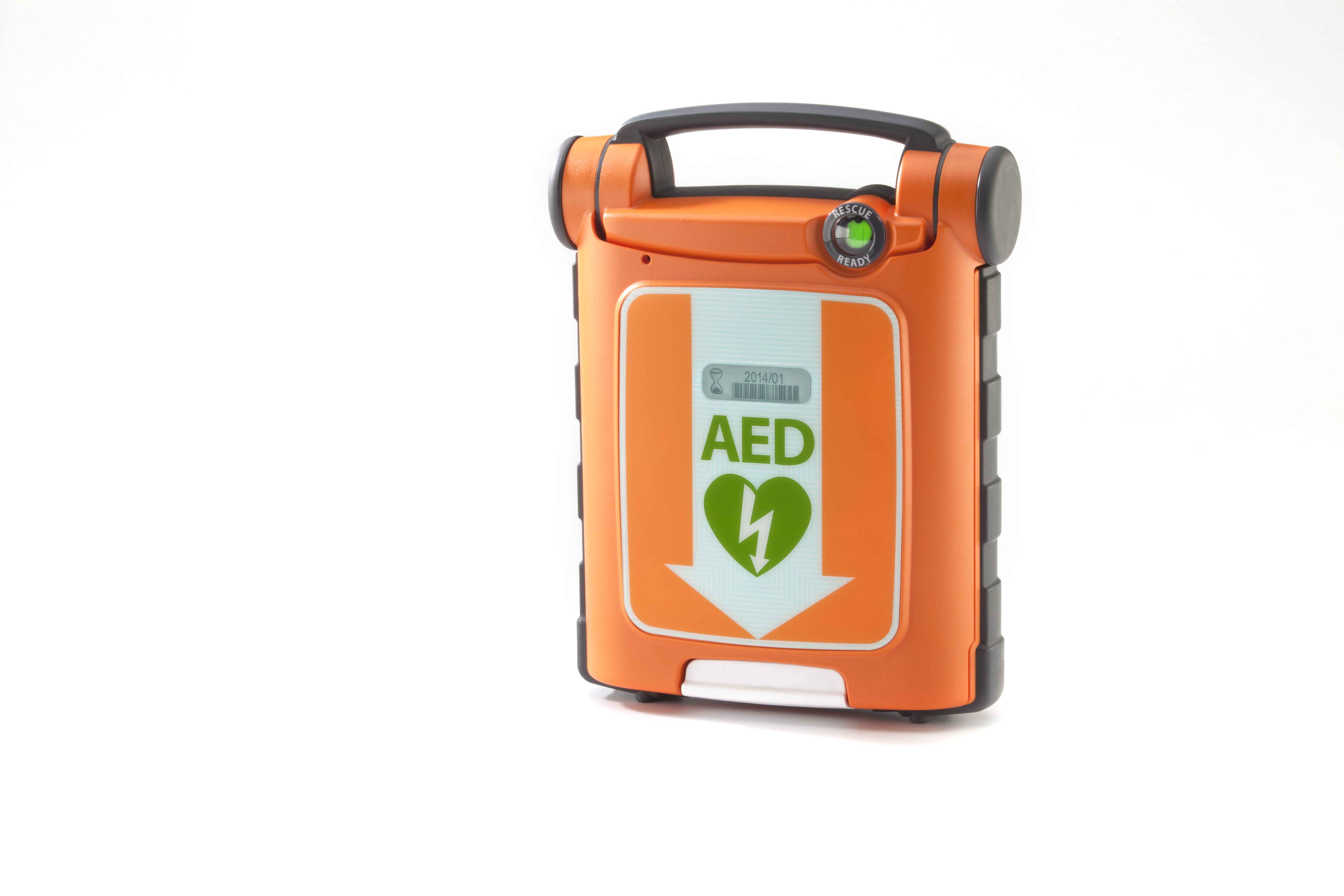 Province availability
British Columbia,
Manitoba,
Northwest Territories,
Nunavut,
Ontario,
Quebec
Description
Due to worldwide supply chain challenges, shipment of some AEDs and AED Supplies may be delayed.

The Powerheart G5 AED provides a powerful combination of features that help rescuers save lives of sudden cardiac arrest (SCA) victims.
Contents
1 G5 Bilingual US English/FR Canadian AED
1 G5 IntelliSense Battery
1 set G5 IntelliSense adult defibrillation pads
1 Premium Carry Case 1 Universal Ready Kit
1 AED Manager
1 USB Cable
1 set printed G5 User Guide, Steps to Rescue, Getting Started (ENG) and (FR)
The Intellisense batteries include a 4 year full performance guarantee

 
Warranty information
8 year AED unit;
4 year battery;
2 year pads
Shipping information
Shipping and TDG fees (where applicable) included with all AEDs and accessories.
Weights and dimensions
Dimensions: 3.4" (H), 9.0" (W), 11.8" (D)
Weight: 5.7Lbs 
Manufacturer Product ID Number
SJA-G5S-90C-P