The St. John Ambulance Therapy Dog Program has been shown to have a positive impact on the individuals they visit. The program can help to reduce feelings of loneliness, anxiety, and depression and can also provide a source of comfort and joy to those who may be going through a difficult time.
Therapy Dog services are provided in a wide range of community settings, such as:
Hospitals
Seniors residences and care facilities
Schools, universities and colleges
Community centres and libraries
The Therapy Dog Program provides an opportunity for individuals to:
Talk with the volunteer and the dog
Feel, touch, pet and cuddle the dog
Receive unconditional love from the dog
Carry out or practice an activity in the presence of the dog
The Program offers many benefits, improving quality of lives.  Some of the reported benefits include:
Greater social engagement with individuals/residents talking more, participating more in activities, and smiling more
Stress relief and distraction from pain
Comfort and calming
Improved self-confidence and esteem
Therapy Dogs routinely offer comfort and companionship in senior residences and care facilities.  In hospitals, they may be providing relief and distraction for patients awaiting cancer treatments.
University campus visits are very popular, helping to relieve stress during exam periods. In special cases, Therapy Dogs can be found working with police and fire departments, social workers and psychologists during times of crisis.
The Therapy Dog Program is continuing to expand as communities recognize the special contributions that St. John Ambulance's caring, four-legged volunteers can bring to Albertans of all ages in all life circumstances.
Therapy Dog Program volunteers report great satisfaction and sense of contribution from bringing joy and comfort to those they visit with their four-legged family member.
Kindly verify that your application is both precise and comprehensive, while diligently adhering to the provided instructions.
Slider items
Image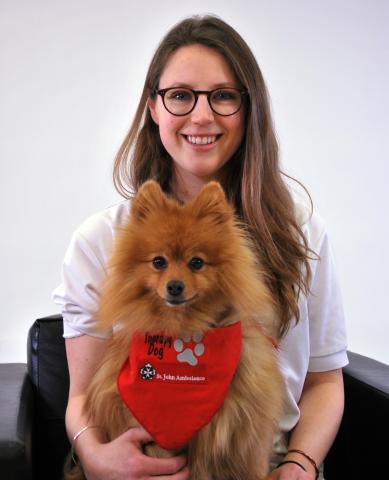 Image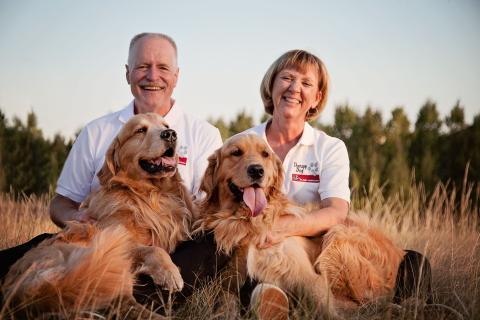 Image