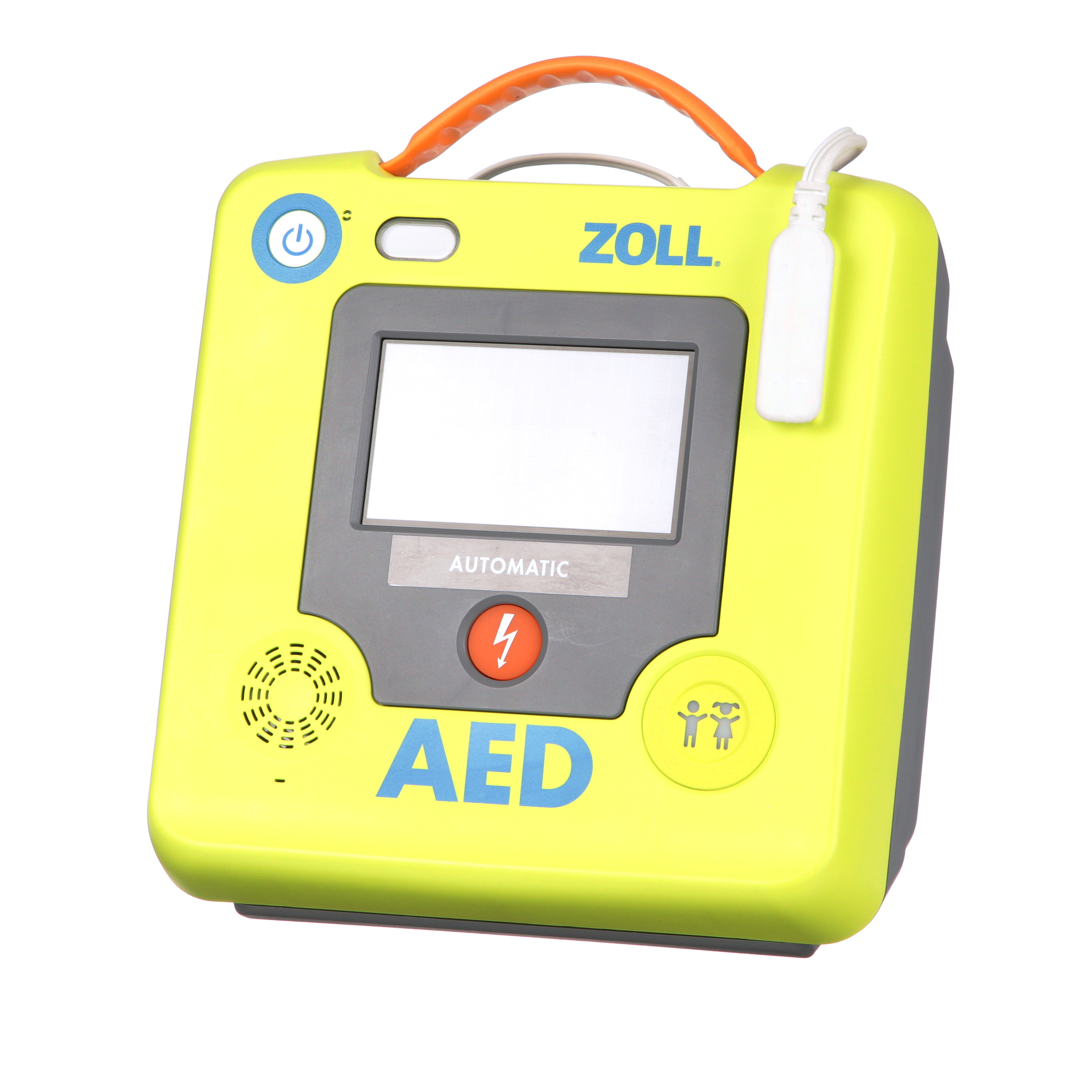 Province availability
Alberta,
British Columbia,
Manitoba,
New Brunswick,
Newfoundland and Labrador,
Northwest Territories,
Nova Scotia,
Nunavut,
Ontario,
Prince Edward Island,
Quebec
Description
Due to worldwide supply chain challenges, shipment of some AEDs and AED Supplies may be delayed.
 
The ZOLL AED 3 (automated external defibrillator) for use in case of Sudden Cardiac Arrest emergencies.
• Real CPR Help® guides rescuers in delivering high-quality CPR consistent with current guidelines
• Real-time feedback on depth and rate of compressions
• Full-color images and integrated voice, text, and visual prompts for support throughout the rescue
• Enhanced bar gauge allows rescuers to see when they are doing good CPR in real-time
Contents
AED 3 Battery Pack - CPR Uni-padz Universal Adult/Pediatric electrodes
SHIPPING INFORMATION
Shipping and TDG fees (where applicable) included with all AEDs and accessories.
Weights and Dimensions
Dimensions: 12 cm x 10 cm x 12 cm
Weight: 8 kg
Manufacturer Product ID Number
8501-001102-06
Warranty Information
AED Unit: 6 years (plus 2 additional years if you register unit with Zoll after purchase); Pads & Battery: 5 years