First Aid Kits, AEDs and More

St. John Ambulance stocks a wide variety of First Aid Kits for Work, Home and Play!

Our CSA-compliant first aid Kits meet all requirements of Manitoba workplace safety and health legislation. St. John Ambulance represents all major AED brands, including ZOLL, Phillips, Stryker, HeartSine and Cardiac Science. Don't forget to check your AED pad and battery expiry dates!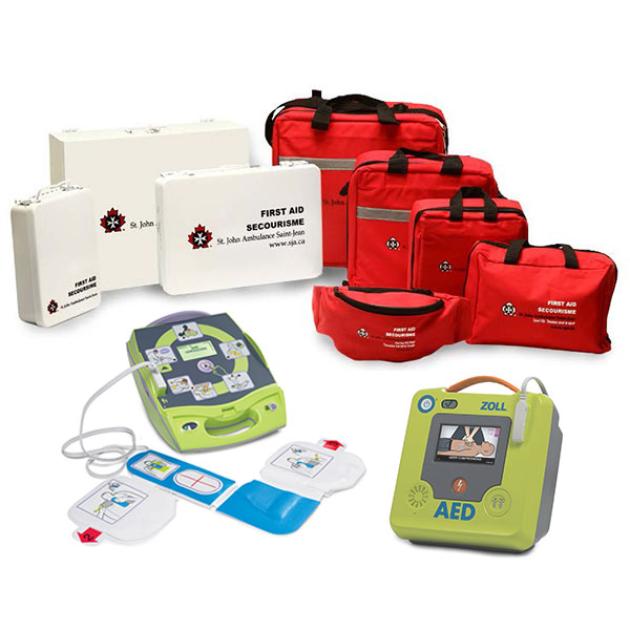 As a charity, St. John Ambulance is proud that proceeds from training and product sales go right back into our communities, providing emergency first responders and therapy dog services.
He was a Good Boy, a Real Trooper

Dogs are called our "Best Friends" for a good reason: they are incredibly good for your health, and tend to be irreplaceable members of our family, not to mention, they often go above and beyond in making us happy. So it comes to no surprise that we here at St. John Ambulance Manitoba absolutely love working with them!